SASCO TRAVEL
Website: sascotravel.com
Tan Son Nhat International Airport – Ward 2, Tan Binh District, Ho Chi Minh City, Vietnam
Hotline: (+84) 904 513 834
VISC Counter: (+84) 28 3547 0294
SASCO Travel office: (+84) 28 3848 7167
Ticket office: (+84) 28 3848 8712
VIP team: (+84) 28 3848 7167
Travel Service
SASCO TRAVEL is a full-service travel company specializing in corporate and leisure travel, and passenger services at Tan Son Nhat Airport. Our unique position at the airport and our link into Vietnam Airlines enable us to offer our customers world-class service and outstanding expertise for all their travel needs. Our services range from booking air tickets, hotels and cars to assisting travelers with airport formalities, and even last-minute air ticket reservations for unexpected journeys. We provide VIP and executive airport services for your important guests and can assist you with the organization of events, conferences, seminars and incentive tours. Our main customers are foreign companies, Vietnamese enterprises, and travelers through Tan Son Nhat Airport.
SASCO Travel specializes services at Tan Son Nhat Airport including:
AIRPORT TRANSFER SERVICE
Book transfers to and from Ho Chi Minh City Tan Son Nhat International Airport (SGN) through SASCO travel, it's convincing, reliable and easy to use!
Taxi airport transfer from Tan Son Nhat Airport | SASCO Travel
Book transfers to and from Ho Chi Minh City Tan Son Nhat International Airport (SGN), taxis, vans, and executive cars through our website. It's fast, easy. Click to book with us now!!
SASCO counter in the terminal building. SASCO Travel has a counter that is on your left after you clear customs. You can order and pay for a taxi from the staff member there or just book online beforehand. The cost will be displayed on the website and you know exactly how much you have to pay. After that, our person will then lead you out of the terminal building to the taxi queue and arrange a SASCO Travel car for you.
SASCO Travel provides passengers with transfer service at Tan Son Nhat airport. We are offering 4-seater (Toyota Vios, Mitsubishi Attrage), 7-seater (Toyota Innova, Toyota Fortuner , Kia Sedona) and 16-seater (Ford Transit, Mercedes Sprinter). We also offer Mercedes-Benz E-class (E200 & E250) as luxury cars for those who required. You can book online on our website: sascotravel.com.
4G SIM CARD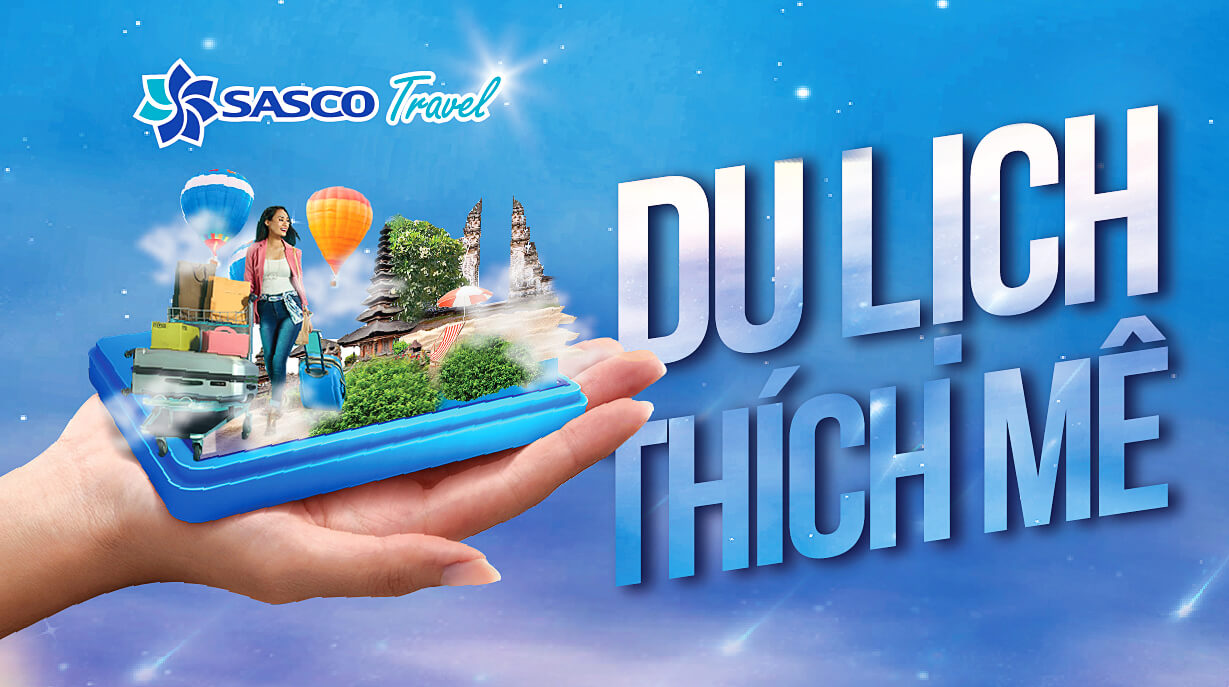 SASCO Travel | 4G SIM Card PickUp in Tan Son Nhat Airport
Stay connected with our 4G Vietnam Travel SIM card to browse useful information and explore Vietnam. Buy it online and pick up at the Tan Son Nhat airport. Visit us NOW!!!
Where to buy a SIM card at Ho Chi Minh City's international airport
Tan Son Nhat airport is the main international airport in HCMC
Getting a SIM card there is very convenient.
Also, only the international terminal has SIM cards. If you arrive in the domestic terminal (which is in a separate building), you won't be able to buy a card there
Where to find the SIM card vendors at the international terminal:
Pick up your bags and exit the customs
Turn left and walk towards the end of the building
After walking just 80 meters or so at the very end of the terminal building, you will see on your right-hand side you see a SASCO Travel SIM cards counter. SASCO Travel sells all type of sim including 3 largest telecom companies in Vietnam: Viettel, Mobifone, and VinaPhone
SASCO Travel provides Standard, Micro, and Nano Sim of all Brand (Mobifone – Viettel – Vietnammobi) so it fits any device you have. The sim has 4G/LTE speed, which is approximately 10 Mbps. You can buy the sim on our website: sascotravel.com or come to SASCO Travel stores at Tan Son Nhat airport. The shop is open all week, from 7:00 am to 3:00 am next day, always ready to serve you.
TOUR BOOKING 
Discover Vietnam with SASCO Travel - Book now to get the best deal
SASCO Travel provides all kind of tour that help you to discover Vietnam with reasonable price, best service and lots of options to choose. Click to visit us now!!!
We inspire your journey while making everything, including trip planning simple and enjoyable. Whether you know exactly where you want to go and when, or if you're just thinking of a general destination, the simplest way to begin planning is contacting us with details about your ideal journey. We offer different types of tours including city tour, domestic and international tour packages… Our professional service will make your journey more memorable with joyful moments. To explore some of our featured tours, please visit our website: sascotravel.com for more details.
HOTEL RESERVATION 
Whether your accommodation demand is for business or leisure, we will provide you with detail consultation of locations, room category, and pick-up at every destination. Or based on your schedule and budget, we will customize hotel options for your choice. 
Don't hesitate, please contact us now: https://sascotravel.com/en/contact/
AIRPLANE TICKET (LAST MINUTE)

Contact our ticket agent to get express consultation and guidance for flight tickets with the most convenient schedule. Tickets will be issued and delivered to your specified place.
Don't hesitate, please contact us now: https://sascotravel.com/en/contact/
VIP GREETING AT TAN SON NHAT INTERNATIONAL AIRPORT
VIP Service is the best way to show your professionalism and hospitality to your VIP.
Representatives of the company will meet and greet your VIP at the door of the aircraft. VIPs then can relax or have an official meeting inside our comfortable VIP Lounge, while their luggage is picked-up/check-in and other formalities Immigration & Custom procedures taken care of by our staff.
This service makes passing through airports simple, the service will bypass long lines, remove language barriers, and ensure a fast arrival, a smooth departure, or a quick connection.
Don't hesitate, please contact us now: https://sascotravel.com/en/contact/
LANDING VISA 
Planning to visit Vietnam? Tourists or travelers are now able to get a visa on arrival in Vietnam with our Vietnam visa online service. The customers will AVOID the frustration, long wait, and expense of dealing with local embassies, and feel secure in mind that the process of obtaining a visa is being handled online by our company who experienced 10 years in visa processing. You'll receive a PRIVATE approval letter prior to your departure issued by Vietnam Immigration Department with their signature & seal, thereby we ensure that your official visa is waiting for you at your arrival destination. Our customers rest assured knowing VIETNAMSVISA is in charge.
By sending us details of your passport and flight, our landing visa service can help you to get your visa-on-arrival at any international airport in Vietnam. Processing time is just 3 working days or 6 working hours in an urgent case. Special consultation and assistance in acquiring passports, overseas visas are also available. 
Please click here to get your support: https://sascotravel.com/en/contact/
CORPORATE TRAVEL PLANNER
Our dedicated team can give you advice on planning your annual corporate travel within the expected budget and commit to all complex details in a single contract.
Don't hesitate, please contact us now: https://sascotravel.com/en/contact/
BAGGAGE WRAPPING SERVICE
At Domestic Terminal: Near D1 entrance and D4 entrance (Vietjet Air check-in area)
At International terminal: Nearby D2 entrance, departure hall